An investment into security is one of the greatest assets a business can make. Automated gates form one piece of the puzzle when it comes to your business' security, enhancing features you may already have. Not only do automated gates add extra security, but they also offer additional benefits that you may not have considered.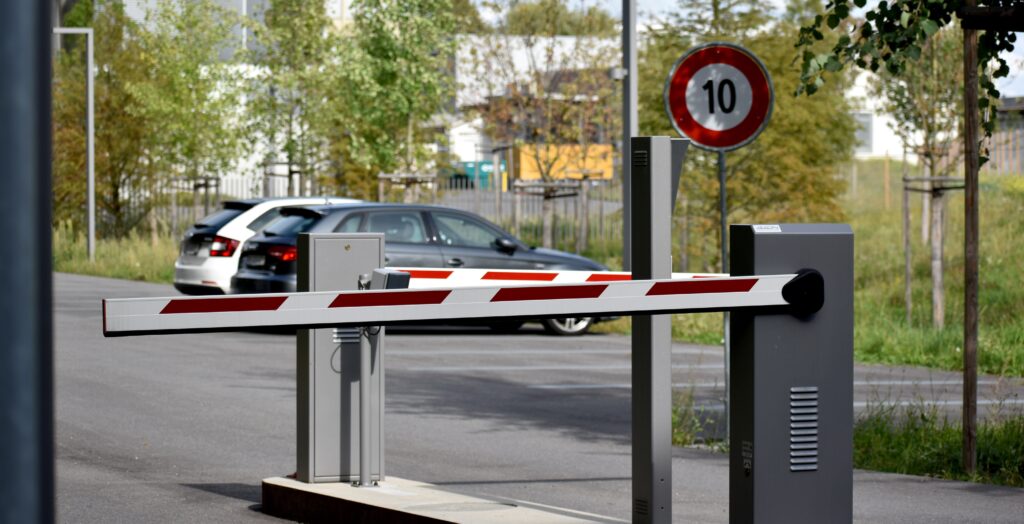 This blog explores the benefits automated gates can have on your business and how they can add to existing security measures you may have installed. For further advice or to enquire about automated gates for your business, contact our team at ai security today.
The Advantages of Automated Gates
Gate automation certainly aids in the security of your business, but that's just the beginning. Let's delve into the top benefits of automated gates:
Security
First and foremost, automated gates provide security for your premises and the people and products it contains. The sight alone will deter criminals, as it implies the presence of highly sophisticated security measures. Their imposing height combined with their technology
take an authoritative stance, letting any possible intruders know you take your business' security seriously. Automated gates provide excellent security for you, your employees, and your equipment and assets.
Privacy
Automated gates tower over your premises, keeping stickybeaks from watching you and your employees' day-to-day activities. Regardless of the industry your company is in, privacy is worth its weight in gold. This is especially true for business that deal with sensitive or confidential information.
Ease of Use
Manual gates can be a hassle to open and close every time you, an employee, or a delivery person needs to use them. The time needed to stop your car, get out, open the gate, drive through, stop again, close the gate… it all adds up, and quickly. Multiply this by however many times employees or visitors need to come and go, and. That adds up to a significant loss of productive time. Automated gates save time and therefore money, and also allow you to stay in the comfort of your car in awful weather.
Durability
Automated gates are built specifically to your premises, ensuring they conform to every specification including dimensions and materials. When it's a particularly windy day, for instance, you can rest assured your automated gate will withstand the elements. This durability results in less time spent on maintenance for your automated gates.
Increased value
With the addition of automated gates, your premises will increase in value due to its enhanced security. With this, a business can command a higher price for its products and services. This is because of the added security automated gates provide. Customers can have confidence their product is safe and secure within your premises and can't be stolen or tampered with by a member of the public.
Lowered insurance
In many cases, automated gates will allow you to pay less on insurance premiums. The security they provide you also provide your insurance company with the knowledge you have additional security that your neighbours or competitors may not. The automated gates will reduce your probability of a break-in or burglary, which generally classes your business as lower risk, decreasing your insurance premiums.
Makes a good impression
As you know, you only have one chance to make a good first impression. Automated gates give off an air of sophistication, elegance, and style, none of which ever go astray. Forming a positive first impression for your customers sets the tone for a professional encounter, increasing your chances of making that sale before you even speak.
Integrating Security Gates with Other Measures
Automated gates provide excellent security, as do other measures including CCTV, security alarms, and access control. When these forces are combined, it significantly enhances your business' security. Adding automated gates to your premises adds an extra layer of security that complements your existing features. The chances of a break-in or burglary decrease with each security measures you have installed, so why not start at the start?
Enquire About Gate Automation Installation
If you've been considering adding automated gates to your business, we hope this guide has been helpful to recognise all the great benefits they provide. At ai security, we install, maintain, and repair security systems including gate automation, giving you the greatest confidence and peace of mind. To find out more on gate automation, contact our knowledgeable team at ai security today.